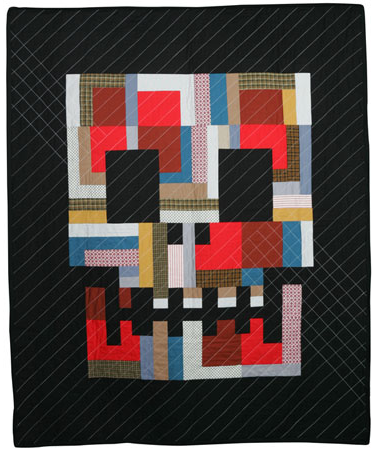 I guess you could call this quilting for a new generation. I found this website for Quiltsrÿche and thought it was pretty cool.
"Quiltsrÿche turns traditional quilting on its ear with modern heirloom quilts that look like they were made by your metal-loving, half-blind Grandma. Bold designs, eye-popping color combinations and a touch of evil are the hallmarks of Quiltsrÿche quilts. A one-of-a-kind rock quilt won't match your curtains, but it will have enough character and craftsmanship to captivate you year after headbanging year."
I'm always impressed with old artistic techniques carried out with new creative subjects.