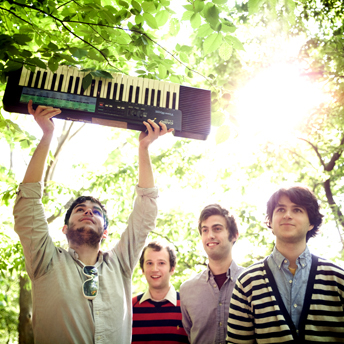 This may be my new favorite band…just kidding…but seriously. I meant to post this a week or so back, but forgot, or got busy. I was reminded after visiting the blog of a man who came and spoke to a class I'm taking.
In their own words:
"The name of this band is Vampire Weekend. We are specialists in the following styles: Cape Cod Kwassa Kwassa, Upper West Side Soweto, Campus, and Oxford Comma Riddim."
Vampire Weekend is comprised of four Ivy Leaguers (Columbia Alum to be exact) hailing from New York. Their awesome, their debut CD is out. Give 'em listen!
Learn More / Maybe Fall In Love:
VW Office Site
VW Myspace
VW in Rolling Stone