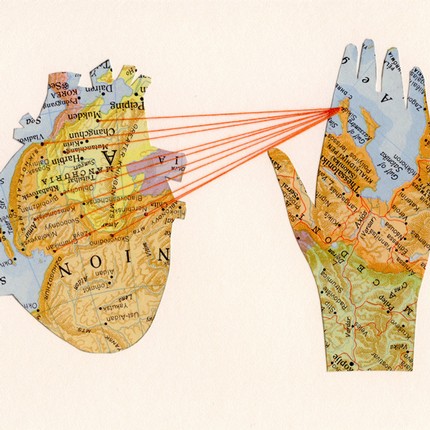 Etsy artist Selflesh aka Shannon Rankin has created some amazing map collages. In her own words:
"In search of connections among geography, anatomy and botany, I combine the visual elements of maps, anatomical illustrations and natural forms to explore themes of travel, healing and time."
As an aspiring travel writer and map collector, I'm finding these pieces hard to pass up. Check out her Etsy page and blog for more examples of herwork.
(Found via Roadside Scholar)