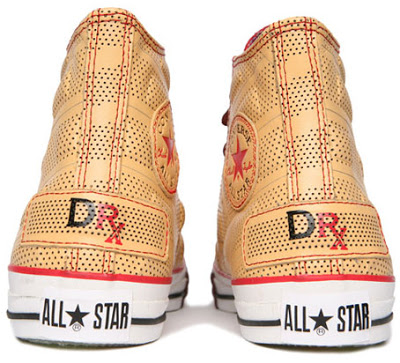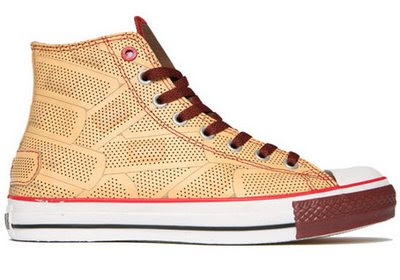 I own several pairs of Converse shoes. They are hands down not only my favorite shoes but the most comfortable I own as well. Case in point: my profile picture. According to Rico over at the Laced Magazine blog:
"Converse is getting with 100 artists to remix the classic Chucks to celebrate the century mark of the brand and to support Product (RED). Dr. Romanelli is best known for his work remixing vintage gear, so who better to rework the Chuck Taylor?

Dr. R laser etched the simple silhouette in the shape of bandages to represent a 'fix for positive change.' Converse is taking the entire year to celebrate the brand's 100th year anniversary. Look for the Romanelli joints February 10th for $100."

I can't say I'd actually want to own these BandAid Chucks, but I have to admit they're pretty unique.
(Found via Laced Magazine)