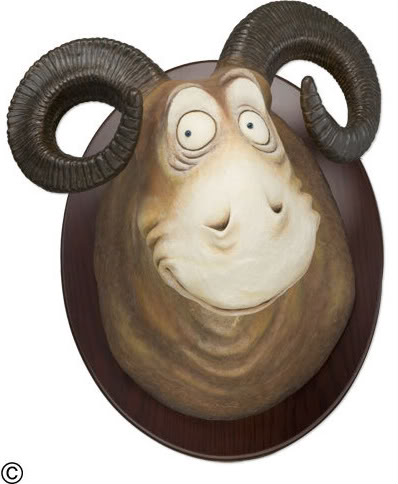 I was unaware thatTheodor Geisel (Dr.Suess) worked outside the children's book venue, then again I don't know much about him besides his children's books I grew up loving and learning to read on.
"Seuss embarked on an ingenious project in the early 1930s as he evolved from two-dimensional artworks to three-dimensional sculptures. What was most unusual for these mixed-media sculptures was the use of real animal parts including beaks, antlers and horns from deceased Forest Park Zoo animals where Seuss's father was superintendent. Unorthodox Collection of Taxidermy was born in a cramped New York apartment and included a menagerie of inventive creatures with names like the "Two Horned Drouberhannis," "Andulovian Grackler," and "Semi-Normal Green-Lidded Fawn." Shortly after Seuss created this unique collection of artworks,

Look Magazine dubbed Seuss "The World's Most Eminent Authority on Unheard-Of Animals." To this day, Seuss's Unorthodox Collection of Taxidermy remains as some of the finest examples of his inventive and multi-dimensional creativity."
These are definitely….different. But there is something about them I like. Probably the imagination that went into them.
(Found via The Curious Life)