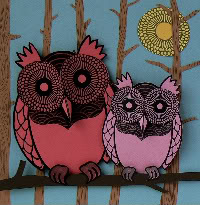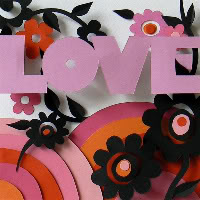 I'm adoring the work of United Kingdom artist Helen Musselwhite. Her hand cut paper sculptures and collages are so whimsical and fun. In her own word's:
"By the use of bold colour, strong graphic line and familiar images I create highly individual and visually appealing pieces of art that make an instant impact. My work has a distinctive hand crafted quality that pays respect to all forms of mid century design, folk and ethnic art, as well as current and future trends."
You can view an online gallery of her work on her website, actually six galleries to be exact.

(Found via Free People Clothing Blog)