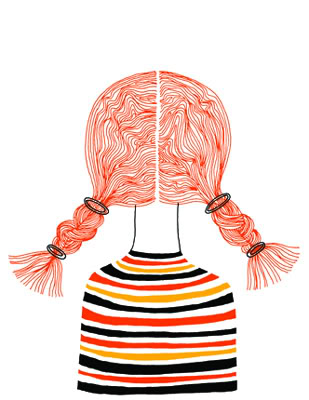 It's my Baby Sister's birthday. The little redhead who used to suck on the fringe of a handmade knit blanket and go by the nickname Gubberdoo turns 17 today!
I think both my mother and father would agree that she's growing up way too fast.
She's an impressive speaker of French, aspiring neurosurgeon who has been studying for her MCATS and practicing sutures since she was 15 and a world traveler who spent her summer bopping around Europe and will be heading to Sierra Leone
This spring to volunteer her time on a service trip. I love you Karen and I'm so proud to be your admiring big sister. Happy Birthday!
(Image by Klas Fahlen via Design For Mankind)