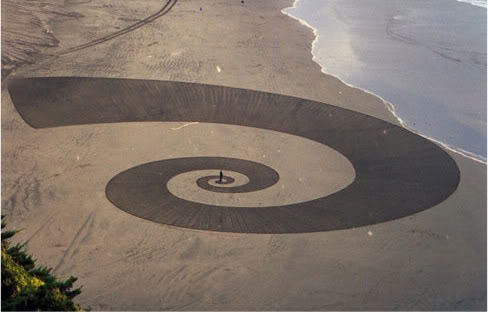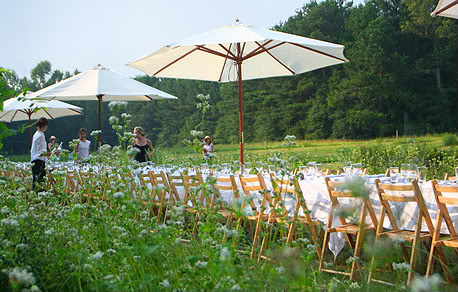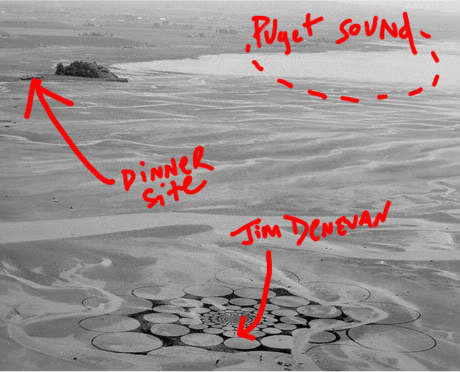 After commenting on a previous post, I was lucky enough to stumble upon Sarah Von's blog Secret Society of List Addicts. A blog theme true to my heart. Her recent post Famous People I'd Like to Invite to a BBQ really got me thinking about who'd be on my invite list. Woody Allen and Penélope Cruz were no brainers for me and after reading about Jim Denevan I can now add him to the list as well.
Artist and chef, Denevan leaves me nothing short of impressed. His art primarily consists of giant sand designs which evoke images of crop circles. Simple yet astounding, he creates his designs from twigs and branches that have washed up on the shore. A single sand installation can take up to seven hours and find him walking some 30 miles before its completion.
Denevan is also the mastermind behind Outstanding in the Field, "a world-wide moveable feast" and "seasonal open-air investigation into the quality and meaning of place." His talent and his feasts travel, "bringing together local farmers and food artisans,chefs and winemakers" all in an effort to "explore the connection between the earth and the food on your plate." Sign me up! Rather than inviting Jim Denevan to my BBQ, I think I'd rather attend his.