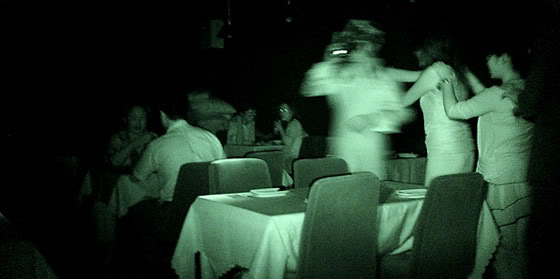 Patrons at Dans Le Noir get a dining experience that gives new meaning to the concept of blind dating. The restaurant's main dining room is pitch black. Food is ordered before entering the room in the lit bar and lounge area and served after parties are seated.
Dans Le Noir builds off the idea that when one sense is removed or impaired others strengthen, inevitably enhancing the eating experience. One of the coolest aspects of the establishment is that the entire waitstaff is blind. Their website explains that the visually disabled are more comfortable in the dark and in turn, the entire dining experience strives to bring awareness to visually disability.
I'm curious, has anyone been to either the Paris or London location? I'd love to hear what it was like.
(Found via blog.FABRICA)