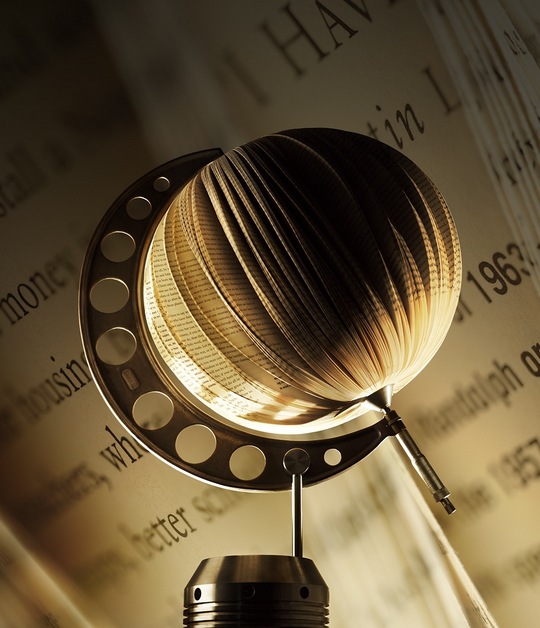 Ron Miriello loves globes. Recently, he's taken to making his own instead of shelling out money on expensive collector globes.
"I've always been into globes, particularly old ones and odd ones. I'm not completely sure why. Probably because of their flawless shape, their utility and because of what they stand for. I like the idea of traveling to those unpronounceable places you saw as a kid, and still can't pronounce as a grown-up."
One piece in his series of globes is titled World of Words. Combining two of my favorite things, globes and books, his creation is visually and conceptually awesome.


(Photo by Ken West)