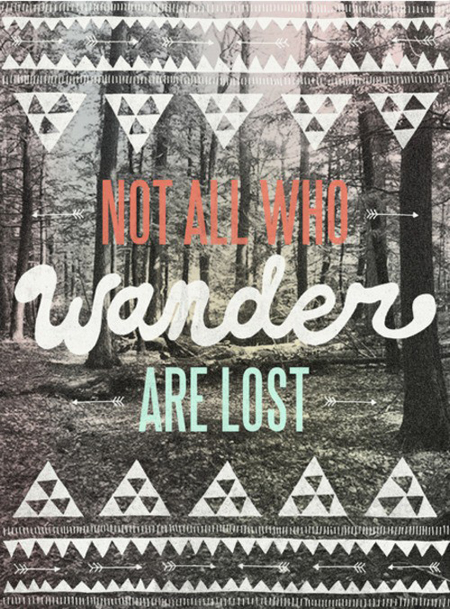 I love this http://ellerocknutrition.com/category/healthy-eating/smoothies/
Wander print by Wesley Bird. It paraphrases one of my favorite travel quotes, "Not all those who wander are lost" by J. R. R. Tolkien from a poem in Lord of the Rings.
On that note, I'm off to Japan for the next week. I'll be spending the holidays in Kyoto and Tokyo. Wishing everyone the very happiest of holidays. See you in the new year!
(found via Design Is Mine / image via Wesley Bird)