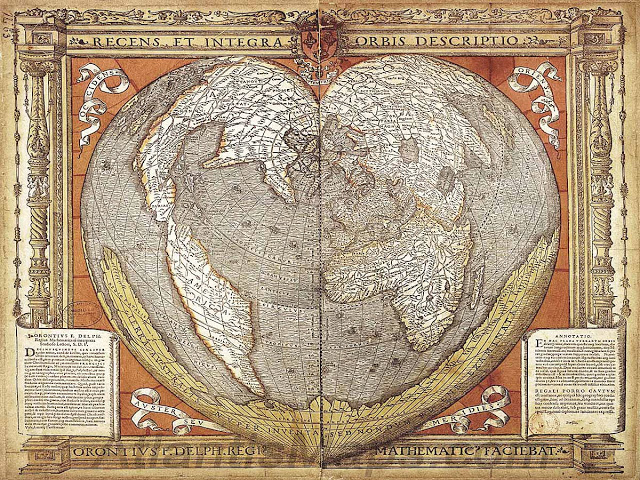 With it being Valentine's Day and all, I thought I'd post these lovely (pun intended) heart-shaped maps.
1. French cartographer Oronce Fine is best known for his cordiform, or heart-shaped maps. His Mappemonde Cordiforme d'Oronce Fine was produces in Paris around 1536.
2. I just love these Bespoke Map Prints by Bombus. They're a much more modern and far less accurate take on the cordiform map
3. Korean graphic design studio Zero Per Zero are responsible for this NYC Railyway Map poster. They have a whole series of these prints for different cities, although New York appears to be the only one that is heart-shaped.