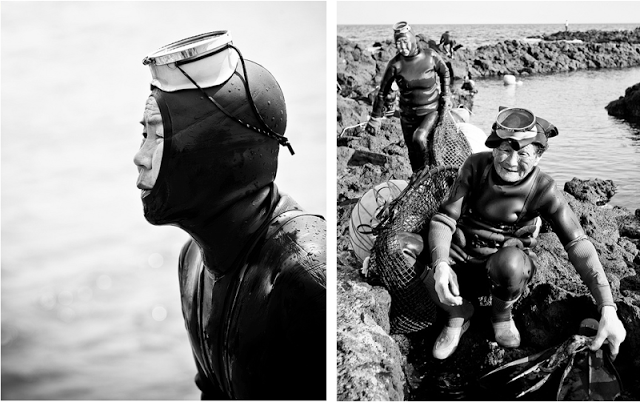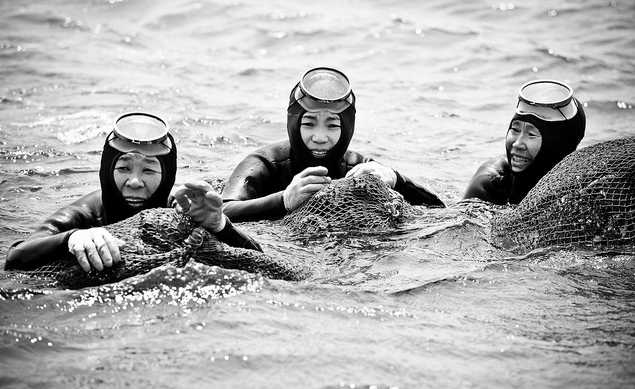 Haenyo, which translates to sea women, are the famous lady divers of Jeju Island in South Korea. Many of the drivers are well into their golden years and are said to be able to hold their breath for nearly two minutes as they dive off the shores of the island for sea life. Douglas MacDonald, a photographer for The Jeju Weekly, has a stunning series of photographs of the women.
When I visited Jeju Island on my first stint in Korea back in the summer of 2009, I was lucky enough to spot a few of the haenyo at work. My pictures are an embarrassment compared to MacDonald's photographs. Be sure to check out his entire
Jeju's Grandma Divers
series on Flickr.
To read more about the Haeyno and how they changed Jeju Island to a matriachial society be sure to read 
The Indomitable Diving Grandmas of Jeju Island
on Kuriositas.