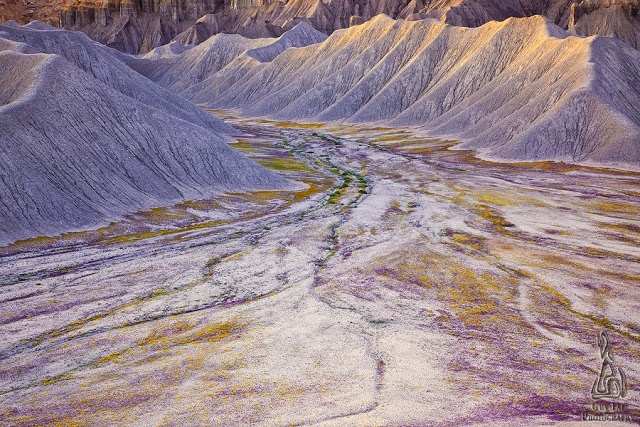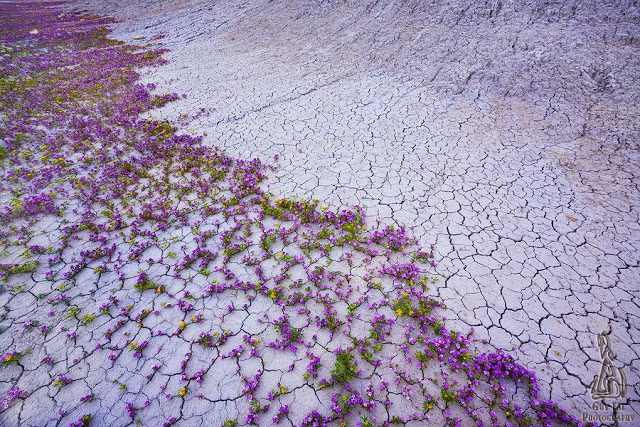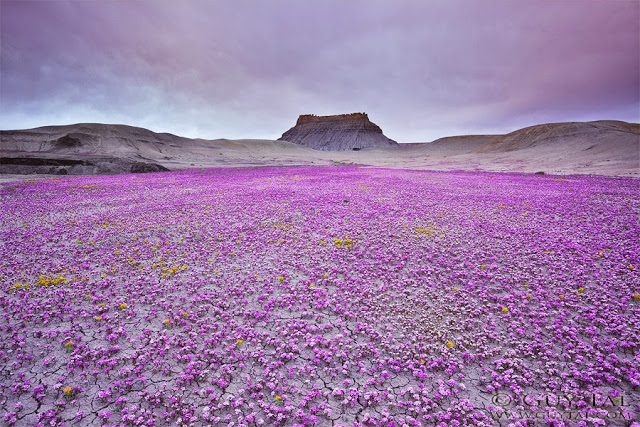 Good Badlands by photographer Guy Tal captures the national park as it bursts into bloom, a rare occurrence.
"To a casual visitor, it is a sun baked wasteland of lifeless grey earth, caked and cracked and carved by rare floods. To the patient observer, however, there is great beauty here, delicate and subtle, but it does not reveal itself easily. You have to want to see it, and be willing to work hard for it. On rare years, wildflowers burst into stunning display of color, transforming the desert into a veritable garden for just few precious days; miss it and you may never get another chance."
You can view all of Tal's stunning photographers in the series on his website.
Via: Colossal