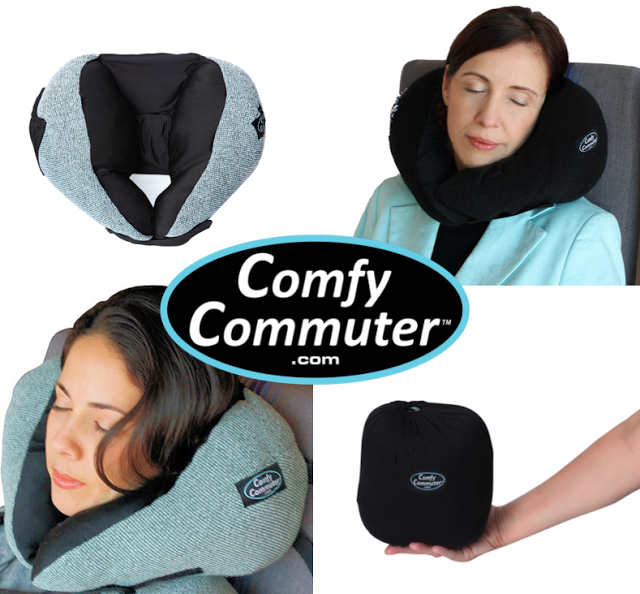 We love to travel, but let's be real–the cold and uncomfortable journey can be less than appealing, especially on extra long flights or overnight bus journeys. Ana Rojas and her daughter Linda Hernandez have created a line of products to remedy these common travel discomforts, and they're fabulous.
The aptly named Comfy Commuter pillow covers all the basics: neck, head, and chin support, and it's easy to transport when not being used (one style even conveniently folds up in a small pocket). In response to the overwhelming popularity of Comfy Commuter travel pillows, the mother-daughter duo designed the perfect travel blanket. It's u-shaped and wraps around you in a way that prevents it from ending up on the floor.
In addition to providing travelers with the most comfortable travel accessories, Comfy Commuter also guarantees you'll love them, or your money back. Visit Comfy Commuter to learn more.
This post is sponsored by Comfy Commuter. Thanks for reading and supporting the sponsors that in turn support Double Takes.