If you're traveling through northern Thailand, you'll want to visit the region's most famous coffee shops, at the place where coffee growing is one of the oldest farming businesses. Surprisingly, three of the most popular coffee shops are in Chiang Mai province, Mae On district, in Mae Kampong village.
So, let's read the review!
Sawang Kata Shop in Mae Kampong
Sawang Kata is a small coffee shop located in front of the entrance of Mae Kampong Village, Mae On District, Chiang Mai Province. Whoever goes there should take a picture and check out! The atmosphere in the store is amicable.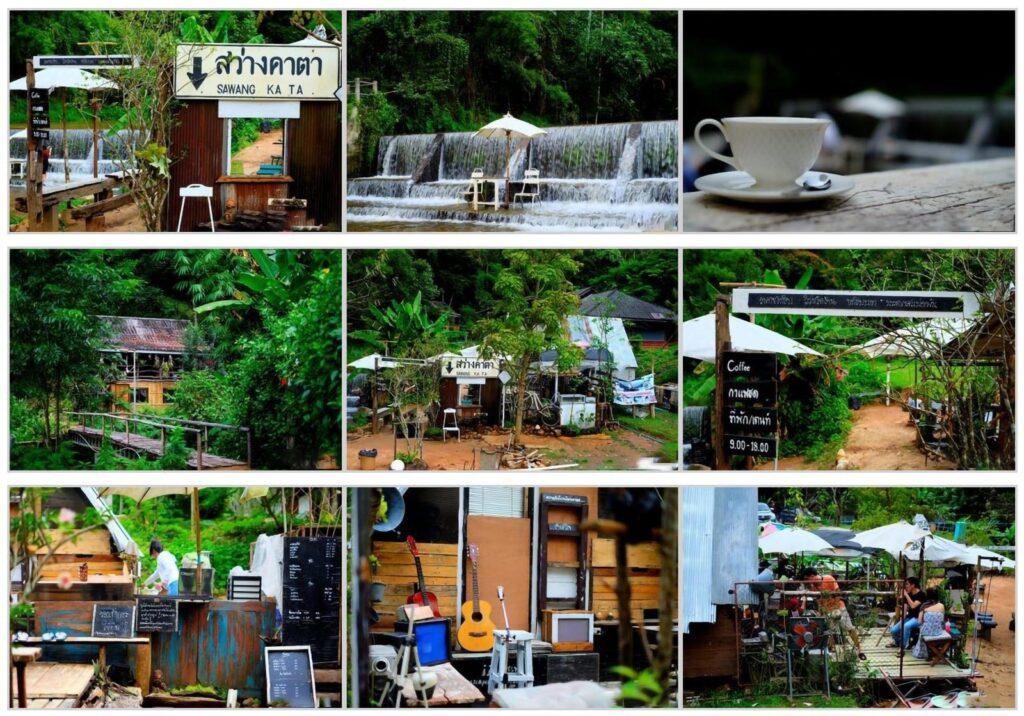 The drink prices are average. If anyone is going to visit Mae Kampong, you should by no means miss this place. Before you visit, be sure to call there and find out if the coffee shop is open or not. Because if the weather is overcast and it is raining, the cafe will be closed since it is open air.
The Giant
The Giant a unique coffee shop. The peculiarity of this place is that this restaurant is located on a giant tree behind the village of Mae Kampong.
We highly recommend reading the What to Do in Chiang Mai guide written by the guys at Cat Motors.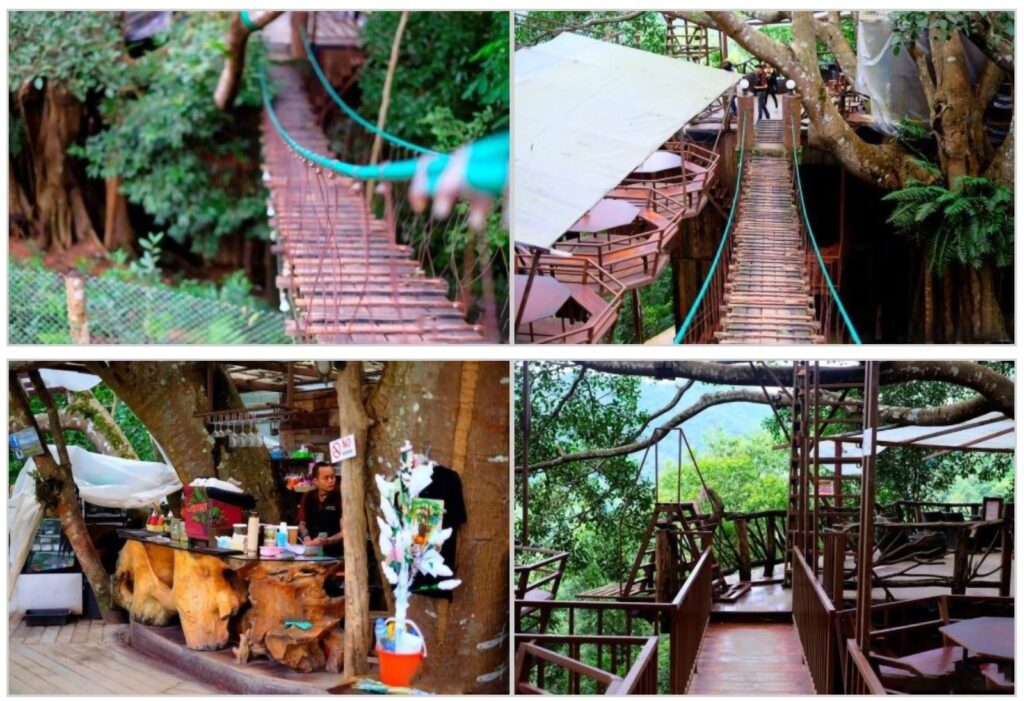 The road here is quite steep and winding. If you are new to driving, it is better to come up here on foot or ask locals for a ride. Also, at the foot of this steep road, you will find a squad car of locals who will drive you to the site for only 50 baht. This store is closed on Mondays. Either way, this place is a must-visit!
The Aftertaste Drip Coffee
The Aftertaste Drip Coffee is a small coffee shop in Mae Kampong. Trees surround the coffee shop, and the atmosphere is shady and calm, which is very important in Thailand. The highlight of the store is the in-house roasted drip coffee.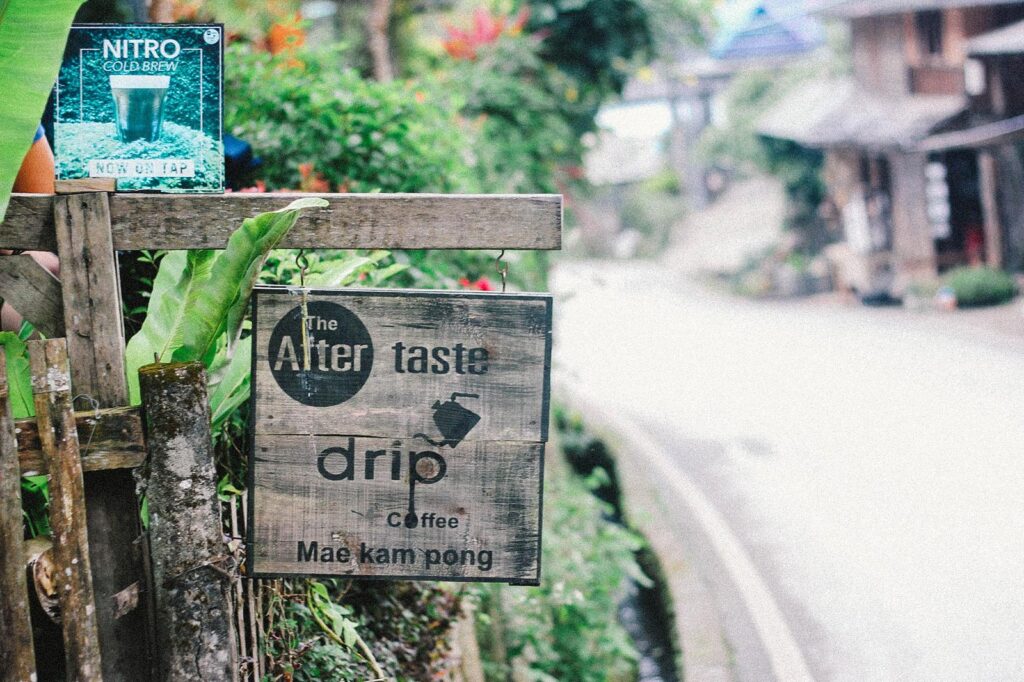 The menus I'd like to recommend you try are Americano Fruity, Coconut Coffee, Greentea Coffee, and Macchiato. Prices on the menu start at 50 baht. I can tell you that you will not be disappointed if you come here.